---
The Marco Island Men's Club was originally incorporated as the Men's Club of Marco Island in July 1996.  Shortly after that an amendment to its Article of Incorporation was filed in August 1996 to change the name of the organization officially to the Marco Island Men's Club.
Earlier this year the organization celebrated its 25th Anniversary.  The membership continues to share its founding member's beliefs of comradery and friendship that George Kantz, Joe Blais, Alan Wetjen and George Godfrey shared when serving as their original executive board.
The group feels it has survived that original 25 years, while other organizations have come and gone on the island by minimizing controversial political discussions and instead concentrating on meeting once a month and focusing on the positives, availing themselves of interesting speakers, social events and even a cruise or two.
Bob Marks has served as the cruise director for the club for much of its existence and while the COVID pandemic caused the club to scale back on the popular cruises Marks has arranged for the membership over the years, 2022 looks to get back on track.  Members wishing to again take advantage of the open seas, Marks has a couple of opportunities for them to take advantage of.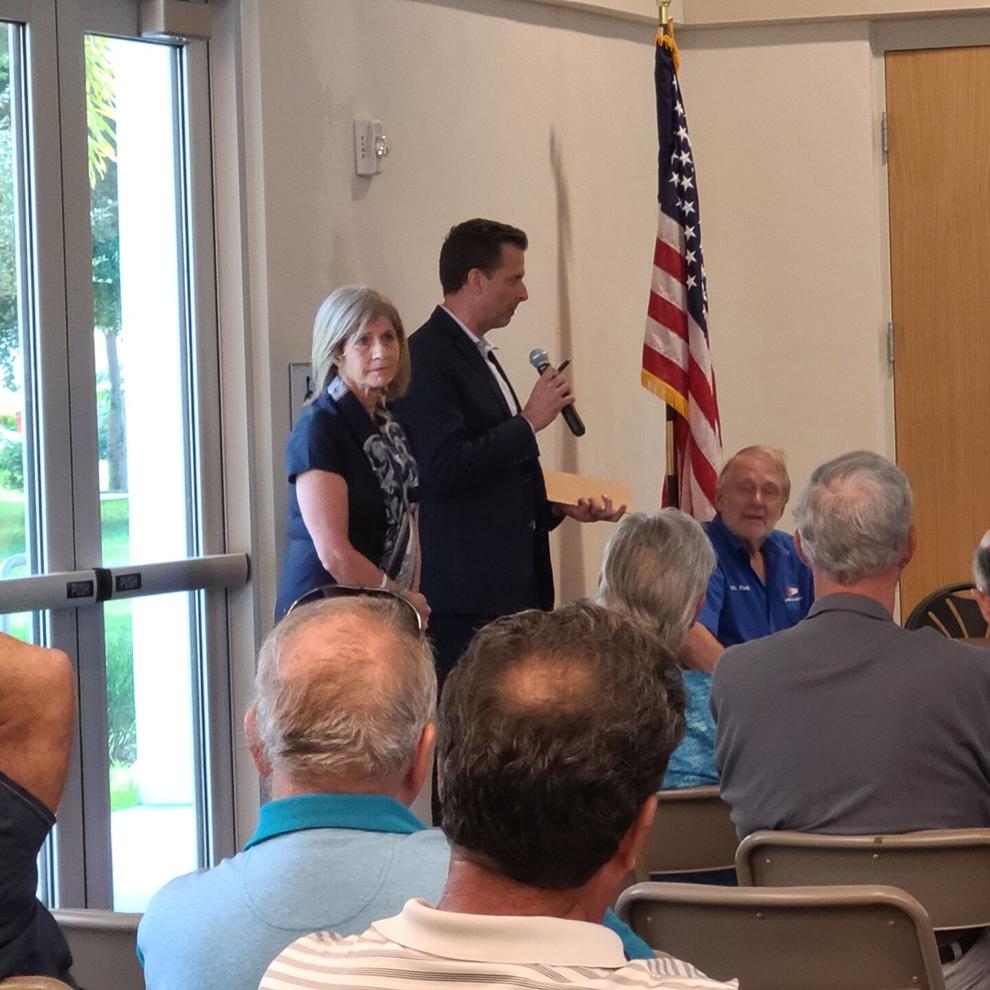 The organization is quite busy attending shows and concerts during both the on and off season, as those opportunities have also begun to open as we scratch our way out of the shutdown due to the pandemic.  To see if membership might be right for you, visit their website at www.marcomensclub.com to see the schedule.
On October 14th the club hosted local Raymond James Vice President Darcie Guerin and Financial Planner Luke Noble at their monthly meeting where approximately 30 members listened to a presentation of the historical background surrounding crypto-currency, and specifically Bitcoin, the much discussed and debated form of crypto-currency.
The SEC itself is about to discuss letting the first US Bitcoin futures exchange traded fund to begin trading.  This would allow traders to approve its first exchange traded fund,  therefore giving investors direct access to the largest crypto-currency in the U.S.
The Raymond James reps fielded questions about the historical nature of how cryptocurrency has evolved as well as questions about its path to the future. 
At the close of their meeting the attendees would adjourn to Kretch's Restaurant for a member's luncheon.  More info regarding the club, membership and activities can be found by visiting their website at www.marcomensclub.com .  
---