New Delhi:
After months of lockdowns, economic losses, deaths and other negative impacts of the Covid-19 pandemic, the year 2021 had started with hope with countries starting to vaccinate their people. The virus, however, was not deterred, and a second wave hit almost every country, and killed more.
But the world showed signs of recovery soon, and economies opened up. People started to travel again, offices started calling employees back and children returned to school even though work from home and online studies are not completely a thing of the past, yet. 
As the year now comes to an end, leaving more stories of struggle, survival and resilience, there is a new threat posed by the supposedly milder Omicron variant of the coronavirus.
However, though 2021 started and is ending amid the pandemic, it wasn't just about Covid. The year saw hectic activities in all spheres of life across the globe, and even in outer space — from the US withdrawing troops from Afghanistan to Taliban snatching power, and from some big state elections in India to Metaverse becoming almost a reality. Not to forget, this was also a year of space tourism with a record number of people heading there through the year. 
And the all-new lexicon that 2020 had left behind just got richer this year, with more new words making it to the list. Here is a list of words, not an exhaustive one for sure, that remained an integral part of our parlance in the bygone year.
A – Afghanistan
Afghanistan remained in conversations since early 2021 as all eyes were on new US President Joe Biden's actions following up on his predecessor Donald Trump's November 2020 announcement to cut troop size down by January. In April, Biden announced complete troop withdrawal by 9/11, ending 20 years of war. But US-NATO forces left much before, in July, giving the Taliban a free run to take over the country. Soon, most provinces were under Taliban control. By August 15, President Ashraf Ghani had fled, and Kabul fell in no time.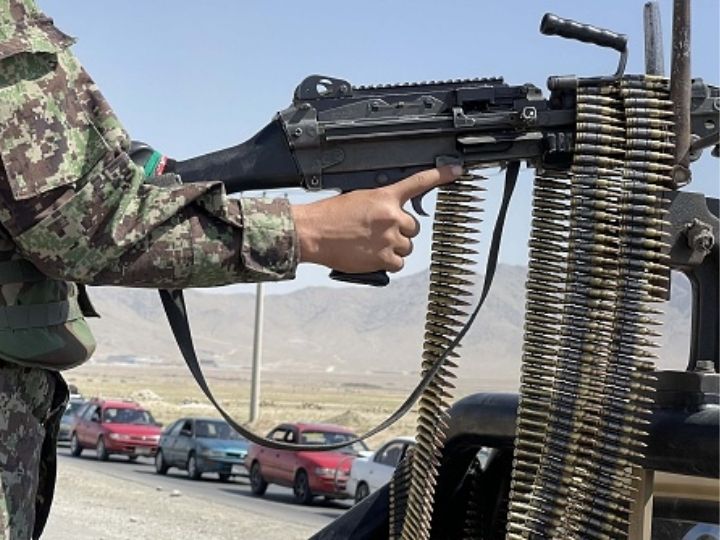 B – Booster
The world reeling under Covid-19 had heaved a sigh of relief when vaccines came. While there were debates about how long their effects will last on the body, a need for booster doses was felt soon as Covid did not really spare those who had been vaccinated. Several countries have since officially introduced booster doses for the fully vaccinated people for better protection from the virus.
C – Cryptocurrency 
Cryptocurrencies remained the flavour of the year, with the market opening up to digital money, which also saw acceptance by corporates and high net-worth individuals. Bitcoin and Ethereum hit several all-time highs through the year and El Salvador even declared Bitcoin as legal tender. India also saw a record-breaking rally, though its legal status is not clear as the government is yet to table the Cryptocurrency Bill. Nasscom has said Indians are likely to invest more than $10 billion in the cryptocurrency market by 2030, while nearly 230 start-ups are already working within the CryptoTech space. There are also talks of India getting its own central bank digital currency soon.
D – Delta
The novel coronavirus has mutated over time, resulting in various strains of it circulating across the world. And Delta has been the most dreaded variant so far due to its increased transmissibility and the potential to cause a severe form of the disease, especially among the unvaccinated. It was the Delta variant that was held primarily responsible for the second Covid wave that India saw earlier this year.
E – Elections
Covid or no Covid, there was no force that could stop countries from holding elections. From the US and Russia to Japan, Israel and Iraq, and also Mexico and Honduras, elections were held across the world. India too saw 5 state elections, several byelections, and local bodies polls at cities and village levels this year. Massive political rallies were held by all parties at a time the country was witnessing a spike in Covid cases and vaccination was not open to all. And amid rising cases of fast-spreading Omicron, India is now on course to hold five more state elections.   
F – Farm Laws 
On November 19, prime Minister Narendra Modi announced that the Centre will repeal the three farm laws that were introduced last year. This came after a year of protests by farmers near Delhi-NCR borders and elsewhere, dominating the political discourses and conversations. The Farm Laws Repeal Bill 2021 was introduced in the Winter Session of Parliament, and passed by both Houses.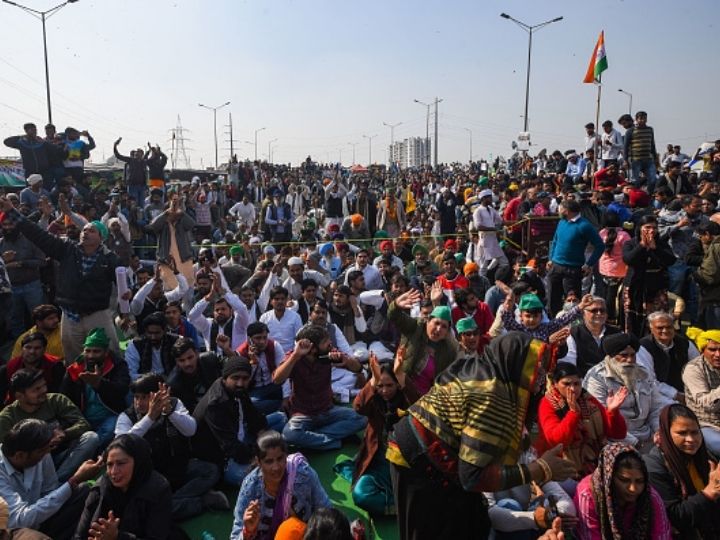 G – Guidelines
Change is the only constant! Covid second wave made its way early on in 2021 and the world was again introduced with new Covid protocols or guidelines. In India, while the Centre issued guidelines to follow, there was constant monitoring and changes by states regarding Covid-related guidelines. Whether people follow them all or not is a diferent matter altogether, though.
H – Hybrid Mode
As more and more people adapted to the Covid-induced lockdown in 2020, professionals welcomed 2021 and a new hybrid model was created for many. While work from home is no longer a far-fetched idea any more, a balanced approach was seen with some people returning to office and some staying home on duty in several sectors. Many schools also followed the same system with the authorities not making return to campus mandatory for all and keeping the online studies option open.
I – IPL
After hosting the popular cricket tournament in Dubai in 2020 due to Covid, the IPL returned to India in 2021 but it was unconventional. Disrupted due to Covid, the tournament was hosted in two parts — one in India and the other in UAE, again. MS Dhoni-led CSK lifted their fourth IPL trophy defeating Kolkata Knight Riders in the IPL final. Another major change announced for the cash-rich cricket tournament was the introduction of two new teams — one from Ahmedabad and the other from Lucknow — for IPL 2022 edition.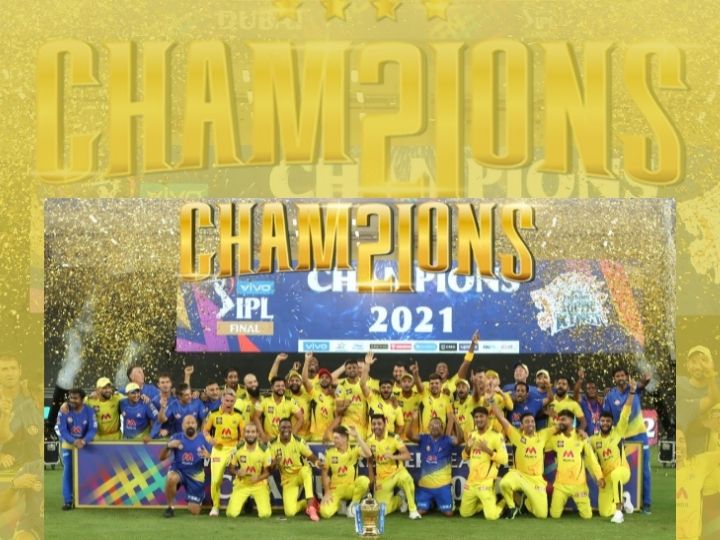 J – Jab
Coronavirus made certain words a common household terminology. 'Jab' entered daily parlance as more and more vaccines were introduced and millions and millions of people started to get jabbed. In India, over 100 crore Covid shots were administered in October and the number is only growing, with the country now also announcing coverage for children aged 15 to 18 years.
K – Kashi Corridor
The first phase of the Kashi Vishwanath Corridor was inaugurated by Prime Minister Narendra Modi in November. The corridor, which links the Vishwanath temple to the Ganga ghats, has been constructed at a cost of around Rs 339 crore. The temple complex houses 23 buildings that will provide varied facilities to pilgrims.
L – Lakhimpur Kheri
Four farmers were among eight people killed in violence that erupted in Uttar Pradesh's Lakhimpur Kheri in October. The violence erupted after a car belonging to the son of Minister of State (MoS) for Home Ajay Mishra allegedly ran over farmers who were protesting against the Centre's three farm laws. Later, four more people, including a journalist, died after a clash broke out between the protesters and BJP workers. The incident led to a huge uproar in Parliament, with the Opposition demanding the resignation of the Union minister.
M – Metaverse
While the metaverse had been a fictional concept until now, in which the real world and the virtual world came together, the year 2021 saw it turning into a reality of sorts, bringing together the Internet and real life. The word gained more traction after Facebook changed the name of its parent company to Meta, as the company said it wants to be identified as a metaverse company now. Metaverse is "a virtual-reality space in which users can interact with a computer-generated environment and other users", according to Oxford. Tech majors Microsoft, SoftBank and sportswear giants like Nike are also betting big on metaverse.
N – NFT
With the market for digital assets opening up, non-fungible tokens, or NFTs, gained currency worldwide this year. NFTs are collectibles in digital form. An NFT can range from drawings and animated GIFs to songs, items in video games or even tweets. This year, celebrities like Amitabh Bachchan, Rajinikanth, Salman Khan, Sunny Leone have launched their own NFTs.
O – Omicron
Omicron is another variant of the novel coronavirus, first detected in South Africa, that is highly transmissible and has triggered a fresh round of travel restrictions across the globe. The variant is a cause of concern because of its high number of mutations in the spike protein and rapid transmission among young people.
P – Precaution Dose
With Covid cases increasing worldwide after new fast-spreading variant Omicron was detected in November, many countries have announced a booster shot for the vaccinated population to better protection from the virus. India also did so, but is calling the additional shot a 'precaution dose', and not booster. Announcing the decision on December 25, PM Modi said the third dose will be given to frontline workers and senior citizens with comorbidities from January 10.
Q – Quad Summit
Leaders of the Quadrilateral Security Dialogue, or Quad, a four-nation grouping comprising the United States, India, Japan and Australia, met for the first time in person in 2021 as US President Joe Biden hosted three respective prime ministers of the other three countries — Narendra Modi, Yoshihide Suga, and Scott Morrison — at the White House on September 24. Without mentioning China, which has always been against the grouping, the leaders reiterated the commitment to a free and open Indo-Pacific region "undaunted by coercion".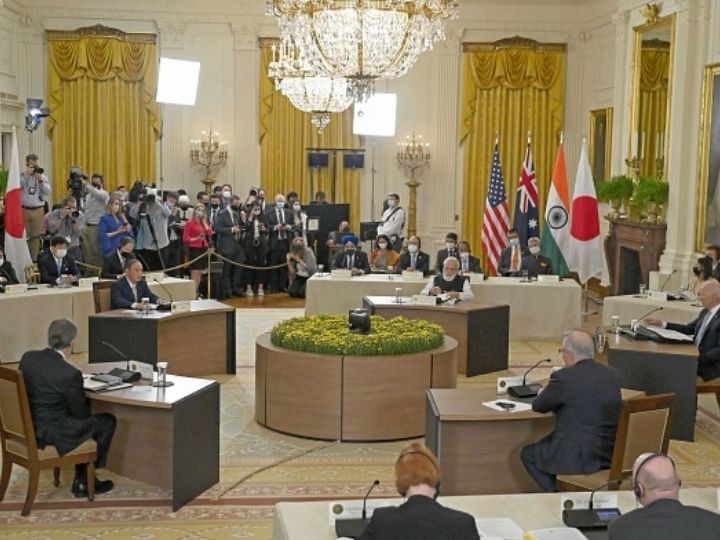 R – Ratan Tata
After 68 years, the Tata group claimed a 100 per cent stake in Air India, its 'Maharaja', in 2021. Tata Airlines was founded by JRD Tata in 1932 but it was nationalised in 1953 and renamed Ait India. While it continued to dominate the nation's domestic air space for many decades, the national carrier started to face stiff competition after private players entered the space as the Indian aviation sector was opened up for them in 1994-1995. Air India suffered heavy losses, and also its sheen. After over two decades and three failed attempts, the Centre could finally sell it in 2021, to the original owner. The conglomerate, largely shaped by Ratan Tata, made the winning bid of Rs 18,000 crore to claim a 100 per cent stake in Air India.
S – Squid Game
Someone once said, "Content is the king." Squid game, the most popular series in the history of Netflix, was released in 2021 and has absolutely stolen the show, quite literally, with its tremendous content. The South Korean dystopian series is all about income inequalities and has changed the scenario for the over the top (OTT) platform, Netflix. Squid Game has been watched by more than half of Netflix's total subscribers of 209 million already and the number is only growing. It became the most popular series in 94 countries, and has already won several awards — AFI Special Award, USA, Gotham Independent Film Award, People's Choice Award – Bingeworthy show in 2021, to name a few.
T- Taliban
After ruling Afghanistan from 1996 to 2001, the Taliban took over tje country once again this year. After US and NATO troops started to withdraw from Afghanistan after a 20-year war, the Taliban began to seize cities after cities in just days and reached Kabul by August to take over the presidential palace. On August 15, the Taliban captured Kabul and entered the presidential palace. Then-President Ashraf Ghani, who had fled already, later announced on Facebook that the "Taliban have won". After capturing power, the Taliban had initially given hope that they will this time show a more humane face and be more conciliatory than what they had been before. The ground situation, however, suggests they haven't changed much. The new government has all hard-liners, hijab is mandatory again for women, brutal criminal punishments have been reinstituted, and schools have been reopened only for boys.
U – Universe
The universe opened up to Earth like never before this year with space witnessing helctic activities. Launch of the James Webb Space Telescope holds the promise of enhancing our knowledge of the universe. The telescope will search for the earliest galaxies and stars formed in the universe.
NASA's Imaging X-ray Polarimetry Explorer spacecraft is the space agency's 'X-ray Eyes On The Universe'. Several astronomers claimed to have found other Earth-like planets in the universe. Meanwhile, Big Tech is investing in the development of the Metaverse, which may take us into another universe, if it becomes a reality.
V – Vax
Vax, an informal word for vaccination, was declared the word of the year by the Oxford Languages, which said the usage of this word increased by 72 times by September 2021, in comparison the corresponding period last year. Oxford Languages defined Vax as a word that refers to "either vaccine or vaccination as a noun and vaccinate as a verb".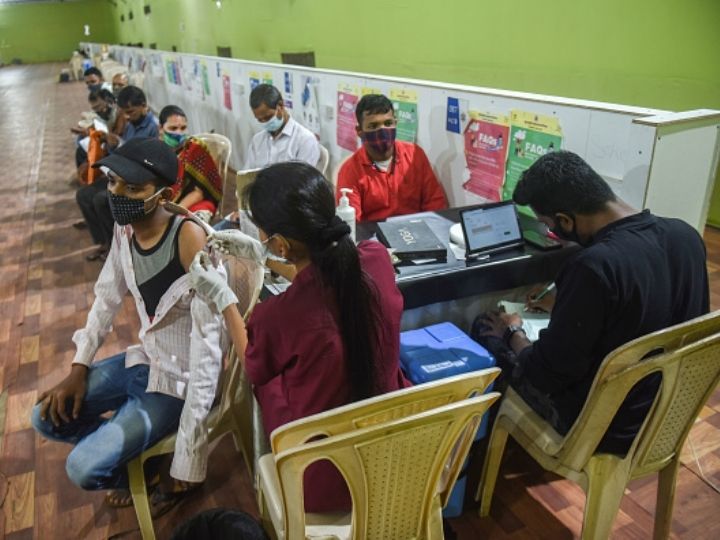 W – Weather
The world remained in rough weather throughout the year, quite literally. Wxtreme weather events were reported — from Hurricane Ida in the United States, Cyclone Ana in Fiji, record-breaking snowfall in Madrid, Storm Christophe in the UK, rain in Greenland, high temperatures in Alaska to at least three cyclones in India, to name a few. The 26th United Nations Climate Change Conference, or COP26, was held in Glasgow, Scotland, this year where commitments were made by 197  participating countries, including India, towards a new climate deal — the Glasgow Climate Pact.
X – Xi Jinping
Xi Jinping, President of the People's Republic of China, was featured in Time's list of '100 Most Influential Persons Of 2021'. The ruling Chinese Communist Party, which completed 100 years this year, declared Xi's ideology as the "essence of Chinese culture". The year 2021 was a central year for the CCP and also for Xi's dictatorial role. The recent plenary meeting of the party to review the country's achievements in the past 100 years placed Xi alongside Mao Zedong and Denge Xiaoping.
Y – Ye
The year 2021 was big for American rapper Kanye West, who officially changed his name to Ye this year. He released his 10th studio Album, DONDA, in August, which made history as the largest album debut of the year, and was streamed more than 775 million times globally. He collaborated with Adidas to launch YEEZY, a brand entity creating footwear, apparel, and accessories. This marked a significant partnership between an athletic brand and a non-athelete.
Ye's F-150 Raptor broke auction records as it was sold for $86,900. This was also the year Ye's wife Kim Kardashian West officially filed for divorce, after separating in September.
Z – Zoom
Conferences, office meetings and classes in schools and colleges that had moved online in 2020 remained so in 2021, even though many offices called back employee and educational institutions reopened. Led by Zoom, video teleconferencing software programs continued to rule. Zoom went from 10 million daily users in December 2019 to over 300 million daily users in two years. The number of annual meeting minutes on Zoom is now more than 3.3 trillion, though doubZoom's end-to-end encryption is reportedly not very good.
Zoom recently announced the acquisition of event solution assets from Liminal, an event production startup.