Whoever said Utah doesn't have a nightlife clearly hasn't spent enough time here. Sure, the state may not have a reputation for wild partying. But there are still plenty of activities to keep you entertained once the sun goes down!
Here are a few things you can do with your family, friends, significant other, or on your own if you're looking to shake things up at night.
Stroll down Main Street in Salt Lake
In the famous words of Petula Clark, "Things will be great when you're downtown." Thanks to the city's recent revitalization efforts, Salt Lake after dark has never been more hopping. On Main Street alone, you can catch a performance at the new Eccles Theatre, shop at City Creek, listen to some live music, and dine at a variety of restaurants. For a full list of upcoming events downtown, check out visitsaltlake.com.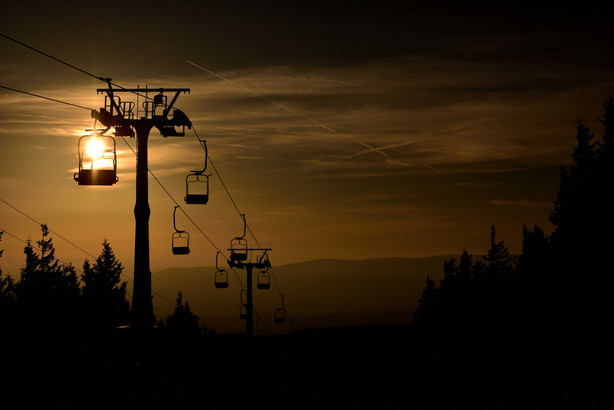 Ride the Sundance ski lift during a full moon
For a romantic date night or a fun family activity, it doesn't get much better than a moonlit sky ride. Sundance Mountain Resort offers special nighttime lift rides whenever there's a full moon. (That means you'll want to circle Sept. 16, 17, and 18 on your calendar.) You can reserve your tickets by visiting the Sundance website, but if you're a Sundance Season Pass holder, you ride for free! Plan on 45 minutes to an hour and make sure to bundle up — the mountain tends to get chilly at night.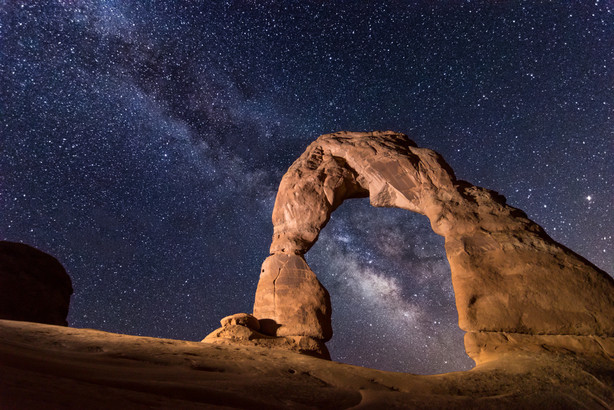 Go stargazing
Move over, Hollywood. It turns out that the best place to see the stars is the Beehive State. According to the 2016 world atlas on sicience.org, 80% of Americans can't see the Milky Way because of light pollution where they live. But here in Utah, there are plenty of places to see the night sky in full display.
The Utah Office of Tourism reports that the state has the highest concentration of International Dark-Sky Association-certified locations in the world. If you're ready to dive into astro tourism for the first time, Utah.com has a list of the top five places where you can start.
For a more educational experience, the University of Utah's South Physics Observatory offers free public star parties on clear Wednesday nights. Though not as clear as the dark sky parks, you'll still see galaxies, nebulae, stars, moons, planets, and clusters. (Opening times vary throughout the year, so check their webpage for more information.)
See a drive-in movie
Take it back to the good ol' days by treating the family to a night at the drive-in. Your kids will love the novelty of watching a movie outside or in the back of the car. You'll love the fact that the tickets are usually cheaper and no strangers will be kicking the back of your chair.
Just make sure to bring plenty of snacks, comfy blankets, and pillows. Utah still has a handful of drive-ins left and you can find one near you by visiting driveinmovie.com/UT.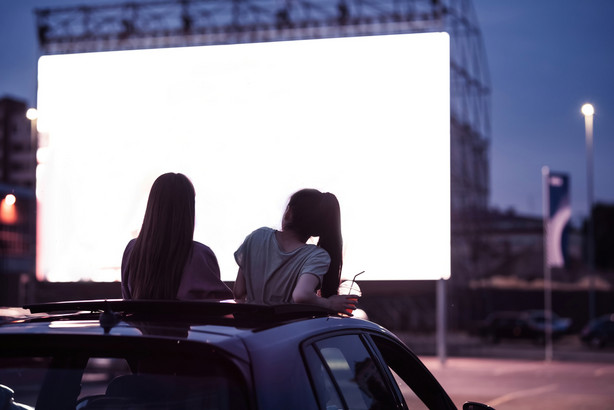 Experience a sound and light show in Moab
If you think Moab is beautiful in the daytime, you should see how things look at night. The best way to do that is with a good old-fashioned jet-boat cruise. The evening begins with a cowboy-style Dutch oven dinner and continues with a narrated light show as you float down the Colorado River. Canyonlands By Night & Day offers tours nightly from March through October, and you can find more information by clicking here. Many claim it's the highlight of their vacation.
One Tripadvisor reviewer said, "Absolutely one of the best experiences I have had. The staff were amazing, the meal was delicious and the boat ride and light show was fantastic. A must-do for all ages."
Catch a Tuacahn performance
One of the best ways to spend a night in southern Utah is in the outdoor amphitheater that is Tuacahn. Not only do they have stellar musical shows like "Beauty and the Beast," "The Count of Monte Cristo," or "A Christmas Story," but they also host musical artists as well.
So if you'd rather not watch a musical, you could see Martina McBride or Kansas perform a live set.
Of course, the setting is what truly brings the magic to life. The outdoor amphitheater is nestled in the red rock mountains of southern Utah, making the theatre or music experience seemingly immersive. One Google reviewer wrote, "Visited just to see the amphitheater and it's breathtaking. The theater built into to environment conforms naturally and is absolutely beautiful."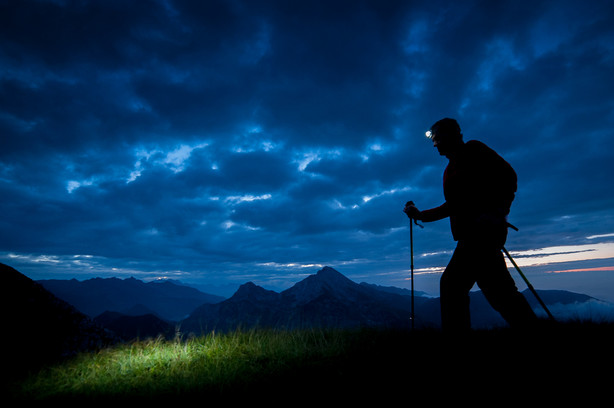 Take a nighttime hike
Ever since the pandemic pushed everyone outdoors more, it seems like every hiking trail in Utah is overflowing with people. So, if you want to escape the crowds and enjoy a little more tranquility in nature, consider hiking your favorite trails at night. According to Yelp, some of the best nighttime hikes are Ensign Peak, the Living Room Trail, and Donut Falls. Each is relatively short and easy.
Of course, this does pose a few more risks than your average daylight hike, so it's important to take some precautions. Go with a buddy or a group, and make sure you know the trail well. (This isn't the time for spontaneous exploration.) Don't forget your flashlights, headlamps, and extra layers!
Explore more of Utah's nightlife
If nothing on this list suits your fancy, create your own! Ask your friends and family for recommendations and see what else Utah has to offer at nighttime. The options are limitless.
×
More stories you may be interested in